What a cool way to start the day.....
How my day started out. I woke up this morning to 3 of my sweet grandchildren who had spent the night and requested my homemade pumpkin chocolate chip pancakes. After Grandpa took two of them to school and the little one home I got my chai and headed up to my studio. My plan was to continue working on my ongoing, never ending organization of my studio before a conference call at noon.
Like most mornings I decided to quickly scroll through face book. Of course suddenly I spotted my earrings and a post from my next partner for
Lori Anderson' s Bead Soup Blog Party.
What a cool way to get my day going. My partner
Tania Chris-Spivey of Moobie Grace Designs
wrote the most flattering a fun post about me being chosen by Lori as her BSBP partner.
Wow!!http://moobiegracedesigns.blogspot.com/2013/02/bsbp-partner-happy-dance.html
Just read her post and you can see
WE
are in for a fun challenge!! Yeah! I have been blessed with really cool partners the other 3 times I participated. My first partner Raida has become a sweet friend and I design with her beads all the time.
I checked out Tania's Etsy shop and just look at this fun necklace.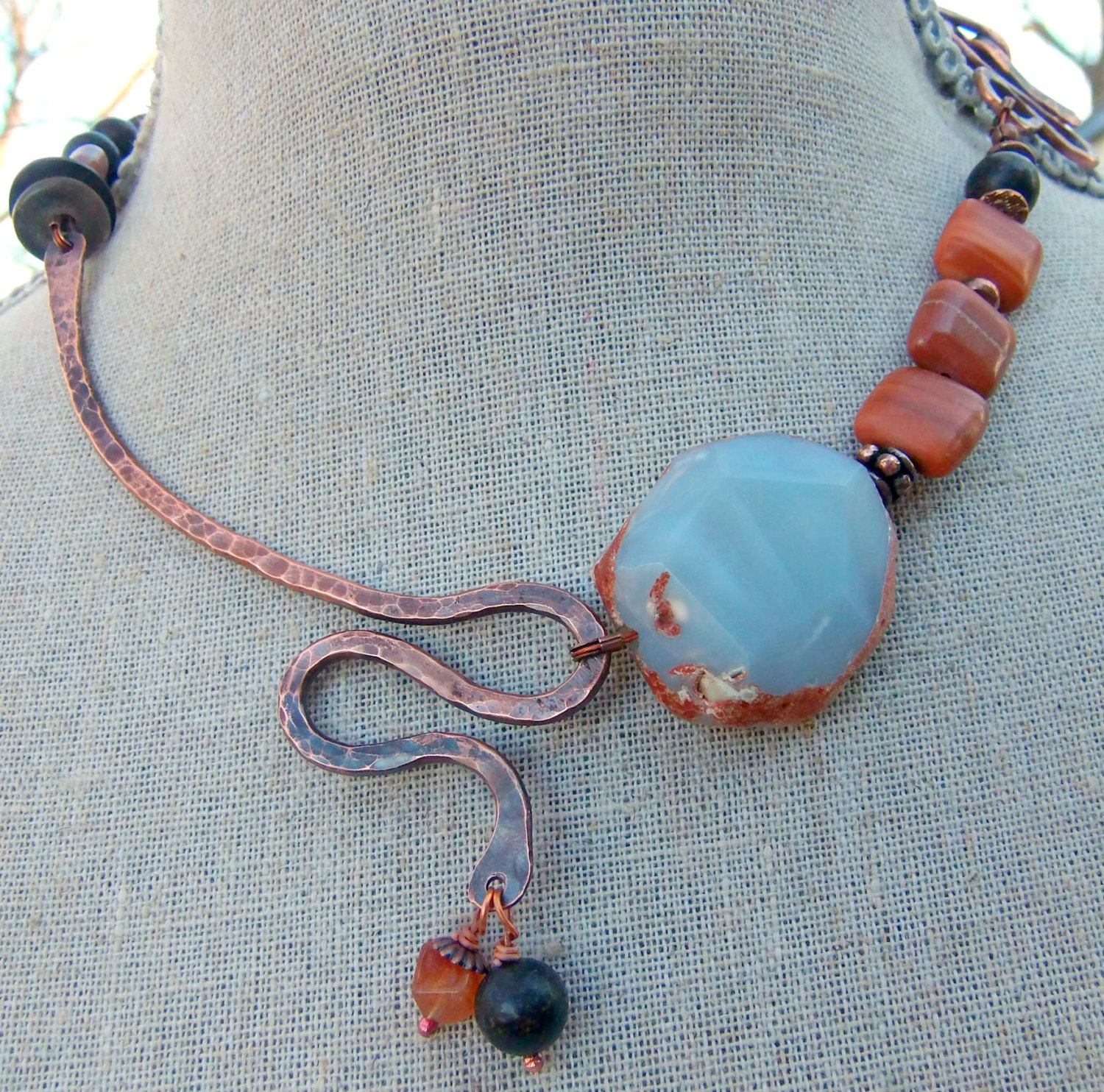 http://www.etsy.com/listing/117663976/moobie-grace-ceramic-necklace-rustichttp://www.etsy.com/listing/119701493/statement-necklace-blue-agate-red-jasper?
I put together her soup tonight and it looks like a recipe I would like to be challenged by. We will see what Tania comes up with and I am excited to see what she has in store for me. Stay tuned. Our reveal is April 6th.